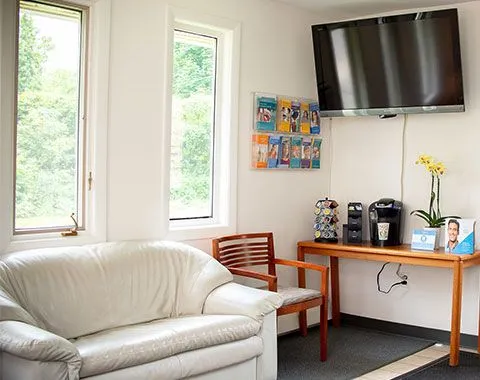 Enjoy complimentary coffee in our waiting room while you relax in comfortable seating.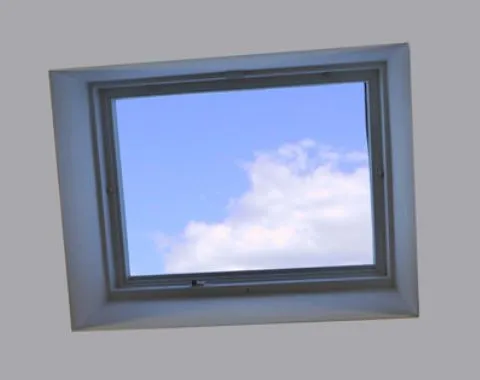 Relax as you watch the clouds go by in the skylights above our dental chairs.
If you would like to discuss our services in more detail or schedule a comprehensive initial exam, please give us a call at 413.665.3460. Click here to download our patient forms so you will be prepared for your first appointment. Should you be experiencing an urgent dental problem, call 413.665.3460 or click here to schedule a video conference.
Dr. Grover and her staff offer:
Personalized preventive care including comfortable periodic exams and screening, x-rays, cleanings, home care plans for healthy gums and teeth, cavity prevention programs, bite splints and night guards to prevent tooth grinding
Expert restorative services such as dental implants, bondings and white fillings, crowns, bridges, dentures and partial dentures, veneers, inlay/onlays, root canals, bone grafting, extractions
In-office teeth whitening program provided by specially trained staff, including periodontal teeth whitening
Sleep apnea support
Emergency dental care via in-office visits, phone calls and video conferences.
Treatment consultations and second opinions
Highest standards of infection control
Comfort-driven care, with nitrous oxide available in addition to standard anesthetics
Support for patients who are experiencing dental treatment anxiety
Referrals to skilled endodontic or periodontal specialists as needed
Our Technology
3D Imaging
Patients can be diagnosed with more detail and clarity with 3D imaging. They provide the most accurate assessment of the bone and surrounding anatomy while making 1:1 exact measurements. This assures optimal implant placement without the superimposition of tissue or projection distortion. In addition to implant placement surgery, CBCT scanners are important tools for endodontics, periodontics, oral-maxillofacial surgery, and pathology. They are invaluable for the treatment of TMJ, impacted and supernumerary teeth, and airway analysis.
Digital X-rays
Digital X-ray images are available instantly after exposure. If an image needs to be retaken, it can be done immediately. The ability to magnify areas of concern, apply image enhancements to reveal further details, and add annotations to images provide further diagnostic support. The larger, more detailed picture allows patients a better understanding of the diagnosis and treatment recommendations.
Soft Tissue Laser
Perfect for surgical dentistry, a soft tissue laser is also a powerful tool for biostimulation and decontamination. Soft tissue can be cut with little or no bleeding, while eliminating most or all post-operative discomfort and requiring only a topical anesthetic for many procedures.
Intraoral Scanner
An intramural scanner makes it possible to see parts of the mouth that has not been allowed until now. It uses a small tip for optimized patient comfort and eliminates the necessity for mold materials or powder in most cases. High accuracy and precision coupled with intelligent scan recognition and fast scan speed reduces the time a patient spends in the chair significantly. This tool allows fast and easy transfer of scan data to dental labs, effective communication and a reduction of chances for human error.
Intraoral Camera
This intra-oral camera can provide the dentist and the patient with a view of the mouth before and after the dental procedure, which assists the dentist in describing the dental procedure being performed as well as showing the results.